Click here to add your own testimonial anonymously
Testimonials
Read the testimonials below by pressing each button.
Individual Counselling – testimonials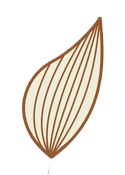 I first met with Kim following the recurrence of an issue I had previously worked with another counsellor on. Kim to an entirely different approach, rather than addressing what I thought was my issue we looked back to find what the actual underlying cause was – a process which led me to a much better understanding of myself and my behaviour. Her kind, supportive and encouraging style clicked with me and I found I got far more from the sessions than I thought I would. I now understand far more about myself and how I interact with others such that I can approach life's problems in a much more positive manner.
PS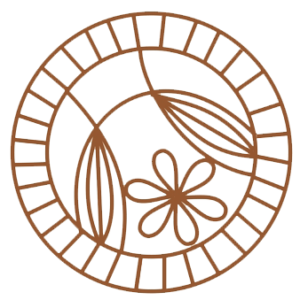 I had decided I needed help dealing with my husband coping with his depression and with my upbringing. Kim just had a way that allowed you to leave all your pain in the room and breathe as if it was the first time you had taken a breath. My husband and I feel we are in a new relationship as I am a new person who can have empathy now. Kim thank you very much.

AB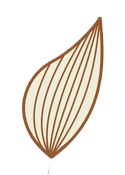 Being a man and from a background where mental health isn't talked about it was very difficult to open up to anyone never mind a stranger. Kim made this seem like the most normal thing in the world. Counselling has taken me from a dark place and allowed me to look very positively into the future, its all down to the help and support given to me by Kim.
DC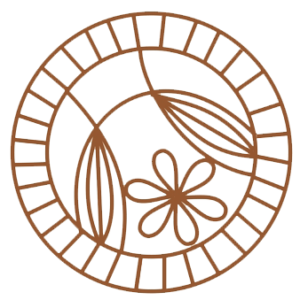 I came to counselling without much hope that it would do me any good. I was a shadow of a person who didn't believe life was worth living, then I met Kim she helped me feel that light and joy in my life again, I finally understood that i don't need to take the blame for other peoples mistakes and wrong doings and that I can take pride in being the person I have become. With how welcomed your made to feel and the tools your given to work on yourself you honestly can't go wrong with going to Paisley Counselling as they provide a fantastic service and i highly recommend them.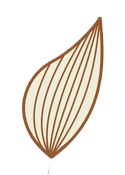 I decided to seek Kim's help as I had a few issues in my recent past, which weren't particularly significant, but enough to trouble me and cause a certain degree of depression and unhappiness. Kim was amazing at helping me understand the reasons why i was feeling the way i was and provided me with the tools to address these feelings. I felt like such a weight was lifted during my sessions as Kim provided a comfortable and welcoming platform for me to talk freely, which is something I had always struggled with. I would highly recommend Kim's counselling services to anyone.
PR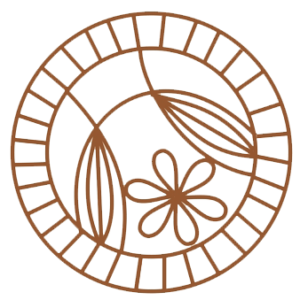 I came to Kim feeling pretty helpless about my anxiety and not knowing where to turn. I had done a CBT course a few years ago, however felt it didn't get to the source of the problem. From my first session with Kim, I felt understood and listened to and most importantly for me, reassured that something could change and I wouldn't feel like this forever. I now understand where the anxiety started and has developed. In addition to working through that, Kim helped me gain coping strategies to help. I feel like I'm in a completely different place thanks to the sessions with Kim.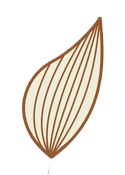 I began working with Kim several years ago, as I was struggling with a life controlling behaviour that I wanted to end. I had struggled with this food related issue for nearly half my life and seen several counsellors over the years. Although at times I as able to put aside the behaviour – sometimes for many months at a time, it often remerged if I was tired or stressed or unhappy. I became scared that I was going to die. Over a period of nearly three years Kim met with me regularly, helping me to untangle the feelings that contributed to my self harm. Patiently, kindly and without judgement, she encouraged me to tackle lies that I had believed, and to face some hard truths. She introduced "tools" to help me break bad habits, also to encourage better thought patterns and decision making. Slowly but surely, I began to feel stronger, and clearer headed; and my eating habits began to improve. It has been almost two years since I have harmed myself in this way, and although I have experienced many significant life changes, never once has it occurred to me to return to my old coping mechanisms. I like the way my body looks, and I am not afraid of how it will ultimately change as I age. The stress and guilt of keeping my behaviour secret has lifted, and I feel more equipped to deal with life's challenges than I ever have in the past. I whole heartedly believe that Kim's personality and style of counselling was the key to my recovery. She took time to "read the room", so she could discern if I needed her to be gentle, or to challenge. She is a gifted, kind and deeply compassionate counsellor, and I would recommend her most highly.
NH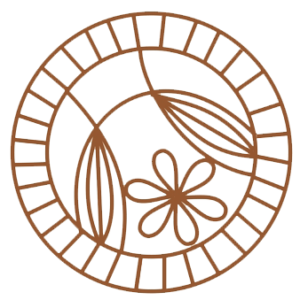 Kim was recommended to me during a very painful marriage breakdown and subsequent divorce. Trying to keep everything together as a working mum felt so overwhelming but within a very short space of time within the first session, I had absolute faith Kim would help me understand, process and make peace with what was happening around me and to me. She doesn't promise to take away your pain, but does something far more wonderful and teaches you to allow yourself permission to feel it and teaches you gently and with such grace, ways to cope when it feels too much. I gained so much from working with Kim. Most importantly, she helped me realise probably for the first time in my adult life, the importance of looking after myself. That understanding extended way beyond the pain of Divorce and has brought so many positive things to my life since. She sees you where you are and helps you see the sun again. Your sun, which is bigger and brighter than it ever was!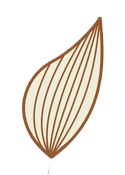 I initially met Kim when My husband and I came to her in a last ditch attempt to save our marriage of over 15 years. We were on our knees, our relationship was emotionally abusive and destructive and I was completely out of answers. Unfortunately after only a few sessions, some together and some on my own, my husband refused to continue with then and unsurprisingly we were unable to save our relationship. I was devastated and struggling with the enormity of this and decided to continue to work with Kim on my own. Kim is very strong and professional but also very compassionate and insightful. Her assessment of the person and the situation she is confronted with is incredible and it is her advice in this regard that I revisit everyday, particularly the difficult days. Kim has provided me with essential coping strategies and self awareness to deal with my marriage break up . This is not what I wanted for myself and I am still devastated by the process, however with Kim's help and advice I am hopeful about the future and getting stronger everyday. Life is unpredictable and at times very unkind and unfair and it is at these times … when they become too much .. that I would not hesitate in recommending a little extra help .. in the form of Kim's services. She is a true star and I am eternally grateful to her.
Mrs L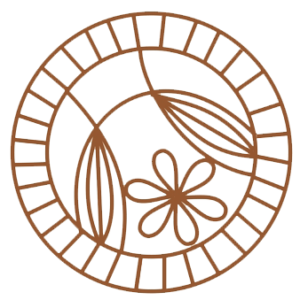 When I went to see Kim,my mood was the lowest it had ever been. I had 2 big traumatic life events, I couldn't connect to people or with people, I had nothing to give, I was emotionally empty. It was too hard to feel like this and I wanted to change. So, whilst I knew what was wrong with me, I had no idea how to fix it.Kim was able to unravel me, kind of like straightening out a tangled up cord. She helped me to heal my wounded inner child who thought she was not good enough. She helped me to regain my inner worth and values, which then made connecting and communicating easy for me.I feel relaxed, I know people enjoy my company. I know I have a lot to offer. Kim changed my life for better in a short few months.
IM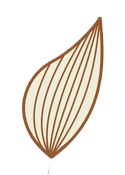 As a man in my 30's I found there was not a great deal of options when it cam to opening up about past and present feelings and was very apprehensive about booking my first appointment and to be fair it did take me two or three sessions before I could relax into it and really open up. Taking these steps is something I will never regret as I feel a came out of the experience at peace with my past and finally felt as if I was able to leave it behind and move forward with my life. I cannot rate Kim highly enough from the outset she made me feel comfortable and knew exactly when to push and when to back off until I was ready to open up and i will be forever grateful for this experience.
CG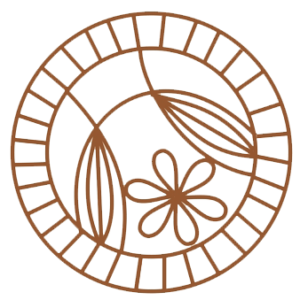 Following a diagnosis of fibromyalgia, I contacted Kim to help me process this life-changing news. Although Kim provided the space to process and helped me consider my future, this was really only the beginning of my counselling journey. Kim's person-centred and empathic approach, along with her ability to make me feel comfortable from my initial consultation, helped create a relaxed and informal environment which really allowed me to express myself and feel that I could do so without being judged. Kim's approach to counselling provided me with the time and space to work through many trauma-related issues, and gave me the tools and coping mechanisms to move on with my life. Finally, at aged 40, I feel that I've now learned one of my most important lessons – I matter. Thank you Kim, for being the most crucial part in my journey thus far.
JM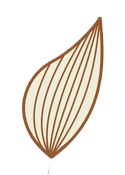 My sessions with Kim have been hugely beneficial to helping me through a very difficult period of life. So much had happened and I was stuck in a pattern of unhelpful and damaging behaviour . My sessions with Kim helped me find my voice again, she was able to give me a kind, safe space to speak aloud what was so loud in my head. There was no judgment from Kim, she was very empathetic but willing to challenge me when I tried to give the 'right' answer and not my true feelings. I wholeheartedly recommend Kim as a counsellor, I'm pleased I made the decision and know she will be of benefit to you too.
VJW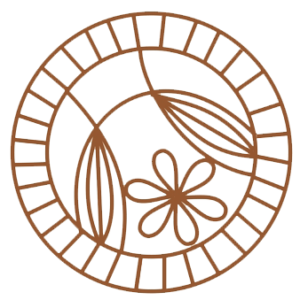 I tried several years ago to get help, unfortunately I got the wrong therapist who said i wasn't in her field of work but didnt refer me on. I made the wrong decision to try and bury everything again. I knew things werent right and i needed help. With some research on line and a roundabout route I arrived at Paisley Counselling website.  It still took me nearly 3 weeks to send email requesting appointment and after constantly putting it off I sent an email late on a Friday. Kim Wylie came back to me very quickly and although very busy my first appointment was arranged. Going up the stairs to Paisley Counselling felt as if i had lead diving boots on and was still tempted to cancel even at the last minute. I am really glad i didnt! Kim very quickly put me at ease and discussed what i was hoping to achieve. The following weekly  appointments were emotionally and mentally exhausting,i had no idea just how much of my past was affecting me. I thought the sessions could have gone on for a year or more but in roughly 4 months i have had my last appointment,  i am a different person from the one that first climbed the stairs. I am far more relaxed than i have been in a long long time, my temper, agitation and frustration are all gone. I am enjoying life again; our home, DIY projects are back under way and my hobbies and friends have all benefitted from the changes we have made, and most of all the future looks great. If you are reading this you must be here for a reason. I can only recommend that you do what i did and take that first step. Good luck!
GP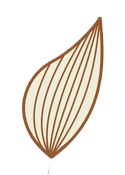 I contacted Kim when I was feeling like I was loosing grip of my focus and overall sense of accomplishment in what I was doing in life due to internal issues. After a few sessions I was able recover my sense of belonging and feel more positive about my actions while not dwelling too much on past or current situations. Talking to someone with a complete unbiased background on my matters and someone who has a lot of knowledge on psychological well-being I cannot recommend enough how positive and beneficial this whole experience was and the life lessons I have learned.
TM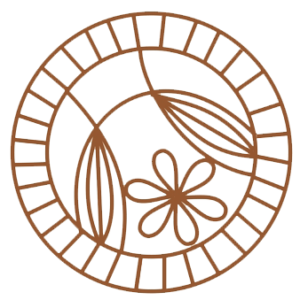 I initially contacted Kim when I was feeling depressed, anxious and suicidal. I had little expectation going into therapy, as the fog at the time wouldn't let me see beyond my worries. Kim helped me to process things that I didn't know needed to be processed, enabling me to make sense of and be in tune with how I was feeling. I can't begin to thank Kim enough for how much she has helped me. I feel excited for what the future holds.
JG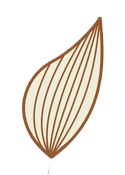 I contacted Kim at a time when I had lost all sense of focus with work, my goals and were taking those around me for granted. Over the course of a few weeks, Kim really started to help refocus my thoughts and energy in a more positive direction, working through some things that I hadn't realised were unresolved from years ago. Taking the time out to sit and speak with somebody outside of my 'bubble' really helped provide some clarity and a much-needed shake at a time when I was losing touch with myself.
I couldn't recommend Kim highly enough – she has really helped make a hugely positive change to my day-to-day life and focus my energy in to making positive and lasting changes.
GM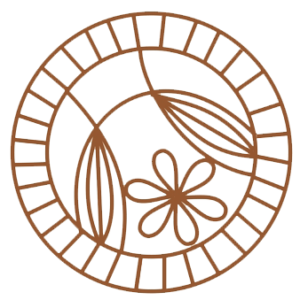 Before counselling, I was trapped in a dark place weighted down by depression, anxiety, stress and panic. My time in counselling, Kim guided me through every step of it and I discovered the root of my dark place. I learned more about myself in my weeks of counselling than I have through out my life. I am now writing this testimonial as a strong minded, confident, self loving women. With a positive outlook on life and a future worth living for. If you have any doubts or fears about counselling, believe me when I say it is the best and bravest thing you can do for yourself. Kim will help you with your own journey in finding and becoming the person you dream of wanting to be. Thank you for everything Kim.
SC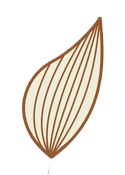 I contacted Kim at a desperate time in my life looking for help and praying that counselling would work as I was sceptical and thought I was never going to get better. Kim was absolutely lovely from the start and made me feel so welcome. I had suffered from past traumas in life which I hadn't dealt with and caused severe daily anxiety mentally and physically. I found myself opening up to Kim without judging me and it was amazing the results after just one session, a massive weight was lifted off my shoulders. Kim gave me great advice, was empathic and understood me straight away. My family and friends had noticed a huge change in me and I, of course have seen a massive change in myself. Kim was great at changing my way of thinking and giving me the tools I need to change my mindset. I haven't taken a panic attack since my first session which shows talking to someone really can help. Kim I can't thank you enough. You are an amazing woman, with a heart of gold and amazing perception on things. I am so happy I called you, my life is so different now and is somewhere I'd never thought it would be. I get to enjoy my life now and be a better and happier person, mother and partner without continuous worry. Thank you Kim I wish you all the best you deserve it for changing our lives 
SC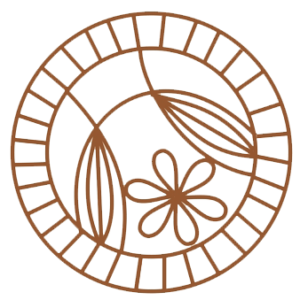 As soon as Kim said out loud that I was burnt out during session number one, my shoulders visibly relaxed. To have someone out with my family and friends saying those words helped me so much and helped me realize how overworked and anxious I was, trying to do it all and trying to be "perfect". I would highly recommend Kim. She is so caring, makes you challenge yourself in a good positive way and I found that I could really open up to her. After every session I had so many good tips and strategies to go away and think about and try . We don't often take time out to just sit and think/talk about ourselves as life can be so hectic but doing this is as important as looking after your physical health. I feel so much better after my sessions with Kim, so much clearer in my own head about who I am and what I want my future to be and I would have no hesitation about returning to counselling if I felt the need in the future.
SR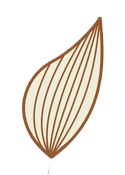 I reached out to Kim for counselling when l knew l had reached Rock bottom. I have learned so much from my counselling sessions and can't find the words to say how much more happier l am. Big thanks to Kim for making me STRONG again and for helping me get my life back. Take care xx
LC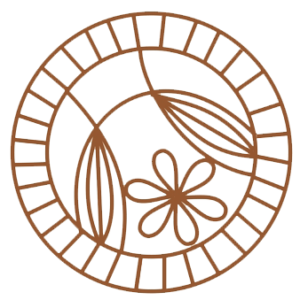 It's difficult to explain how you've helped me, but I feel so different after my meetings with you.
When I came to you it was the first time in my life, that I had found myself unable to focus on the present and contemplate the future. You took me back to my past and my childhood and gently explained how my upbringing had influenced my attitude to the difficulties of the present. You let me talk about my past and showed me how it shaped me and my expectations in relation to the situation I found myself in. I thought my present situation was in isolation but really it was the last straw in a series of traumatic events that I thought I'd dealt with. To be shown how a series of events which had happened, although not related, had an effect on other situations, was a revelation. You encouraged me to think deeply about things that I'd possibly glossed over and buried without dealing with them. You allowed me to come to my own conclusions and almost heal myself. I know I'm on a journey to recovery and there will be highs and lows but understanding the past will help me in the present and in the future. I wish you all the best Kim and hope that others can be helped by you in the way that I've been.
Thank you
Sc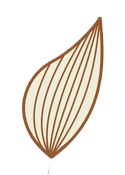 When I first picked up the phone to make an appointment with Kim, I felt embarrassed that I was seeking help and now looking back it was one of the best decisions that I have made. Immediately on speaking with Kim on the phone I started to feel calmer. Kim gave me very good advice on techniques that I could use to help with my panic attacks. Despite being sceptical about counselling, after a few sessions with Kim I started to realise that the things that should have been important to me, I was taking for granted. Over the next six months Kim introduced me to techniques that helped with the issues that I was experiencing, gave me a much healthier perspective and I now have a much more balanced outlook to life and the day to day challenges of modern life. It has now been a few months since my last session with Kim and with her help and advice and my own learning I am now a much happier and less self centred. Looking back i dread to think of the position i would still be in had i not made that initial contact.
AJ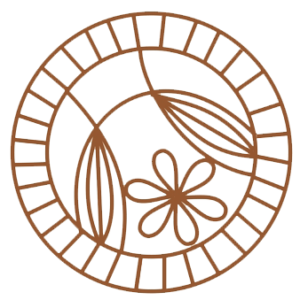 I approached Kim about one year ago when I had hit an emotional brick wall. I had left a really stressful career, was about to embark on a new career whilst feeling completely burnt out. I had lost friendships, struggled to connect with people, be happy about anything and I just generally felt lost & anxious with zero self confidence. I had no idea why. I called Kim whilst I was walking round the park with tears running down my cheeks. She immediately showed me care, understanding & empathy & from the first call I knew I was in safe hands. This treatment has changed my life completely. I have overcome barriers, I feel more confident, I am happy again, I understand myself better & I'm thriving in my career. Kim creates a warm and safe environment for you to share your thoughts and feelings. It was absolutely the best thing I have ever done and I can't thank Kim enough for changing my life for the better and for helping me to be me again. I am eternally grateful and wouldn't hesitate to recommend Paisley Counselling to anyone.
VC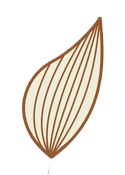 Deciding to start counselling here is hands down one of the best decisions I've ever made. I came full of anxiety, living my life out of a place of comparison and believing that I wasn't 'enough'. In just 3 months I was coached and gently led to retrain how I thought about myself and how that ultimately affects everything else. I've gone from overthinking situations about what people think of me and letting those thoughts spiral out of control into a story that isn't true. I no longer think this way. In fact I think I've forgotten how to think this way. I feel so much lighter and free to be totally myself. I can honestly say it has been life-changing! Thank you
RA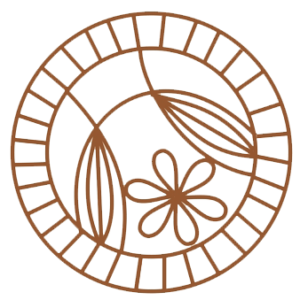 I have nothing but positive feedback to give Kim and Paisley Counselling. I went in a sceptic, believing counselling was not for me and I left a convert and a believer. In short, she was fantastic. She made me feel calm, relaxed, at ease and able to discuss my issues in a safe and personable environment. I cannot recommend Kim highly enough. In just a few short weeks she helped me deal with my issues so if anyone is looking for counselling services you will find nobody better than Kim. If you need help, then please reach out to Paisley Counselling.
SK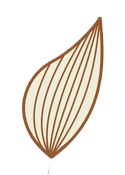 When my marriage ended I (surprisingly and hard to believe, I know) felt a weight lift from my shoulders and looked forward to being surrounded with the love and warmth of my family and friends. I recall my colleague offering advice; 'if you need someone to talk to I know of some very good counsellors I could put you in touch with.' I welcomed the kind words but was perplexed as I was happy and (almost immediately) people were telling me I looked better and more content; a far cry from my subdued demeanour and sad eyes that had been on display for some time – though I wasn't fully aware of these features. It goes to show that sometimes we really need to look in the mirror and face facts. I had made a brave decision and felt the benefits right away so, for me, counselling was completely unnecessary. After a planned year on my own without even thinking about finding love again I turned towards the prospect of meeting someone and starting a relationship again. I met an amazing man and we started dating. And that's when it hit me… The dread…the negative thoughts…that overwhelming all consuming knowingness that things would come crashing down around me. My previous relationship had impacted me more than I could ever have imagined. I decided that speaking to someone might be a good idea after all, and thank goodness my Google search led me to Paisley Counselling…and Kim! Her welcoming manner and informal approach created a warm and relaxed environment, and her ability to encourage me to explore my past and myself – without even realising it – has enabled me to fully understand and appreciate the route causes of my insecurities and self-perception. Kim utilised a range of strategies during my time working with her and I now have a toolkit I can dip into whenever I have a wobble or feel that self-doubt creeping in. Her attentiveness and ability to listen without judgement and offer alternative ways of looking at things has been crucial for me. She truly helped me to unravel my inner conflict and put the pieces of my own little complex puzzle together. Kim is patient, consistent, honest and the type of person who sits side by side with you. She listens and never leads, and – most importantly – encourages you to choose your own path; make your own decisions and find your own truth. Among the few invaluable truths I realised during my time working with her, another one I learned was that she is everything a counsellor should be. Thank you Kim!!
MF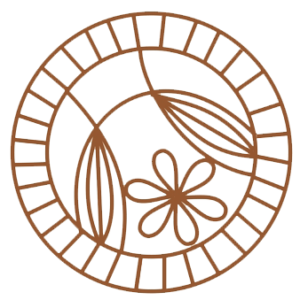 I went to counselling absolutely "leaking" and falling apart. Kim was a great help! She listened well, empathized and gave me the tools necessary through her different counselling methods. I came out of counselling a different person! It is no exaggeration to say that counselling has literally been life changing. I am a new person with so much confidence and hope for the future. My patterns of thinking are so different and are now healthy. It was amazing to see the change in myself after a few sessions. I would highly recommend Kim!
JS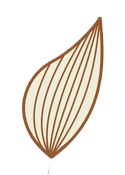 I have found meetings with Kim very helpful. When I first arrived I felt like nothing is going to change the way I am feeling. I was hopeless and miserable but with Kim's help I overcame my fears and I now understand how to fight the social anxiety and depression. Kim is really trustworthy and open person, during sessions I was feeling natural and supported. I am really glad that in time of need I decided to ask her for help.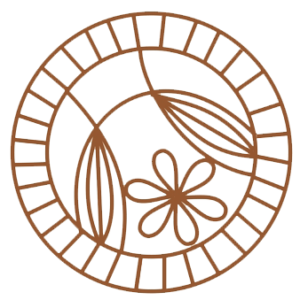 I approached Kim after separating from my wife, who I had been with for over 20 years. I was aware that I was coping in the short term but sought counselling to help me understand not only recent events but other difficult, unresolved episodes in my life and their burden on my state of mind. Kim immediately made me feel at ease talking about emotional topics. She was simultaneously tactful and tenacious in getting to root causes, whilst offering tools to cope more proactively. She also helped me appreciate my own resilience and potential to change. I will be forever grateful to Kim for her friendly but challenging approach, insight and encouragement, and would recommend her to anyone in similar circumstances.
AD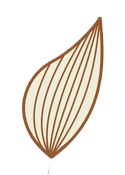 Kim helped me unravel a maze of thoughts that seemed overwhelming. She guided me to think clearly and asked the difficult questions. This grew my self awareness. Kim is very experienced and has many 'tools' in her toolkit and more importantly listens with compassion. I would recommend Kim if you're at a place of feeling stuck or need someone with a listening ear who will give feedback and help self understanding.
JM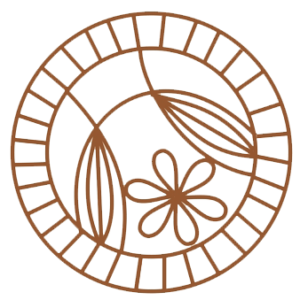 When I first got in touch with Kim, I didn't even know what I needed help with, I was in quite a state: extremely stressed and anxious, struggling at work and in relationships. I got in touch on recommendation from a family member, and it has been the best decision I've made for my own sanity, hands down. After around 4 or 5 months, my whole life seems brighter, problems that used to really hit me in my core, I can now see are issues I don't need to pick up, they can be like water off a duck's back and I can look forward to what happens next in life, instead of looking down to avoid tomorrow. I would urge anyone who feels like they are struggling to cope, even if they don't quite know how to put it across to someone, to seek out paisley counselling. It has given me the tools I need to tackle the challenges I face, in a quiet and safe environment. I went into this expecting very little to change, and I couldn't be more happy to have been proven wrong.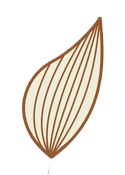 I was very sceptical about counselling and wasn't expecting to get much out of it. Kim taught me some great coping techniques and how to put them into practise. She helped me build up the courage to face the world again and regain confidence in myself which at the time I wasn't sure was possible.
CG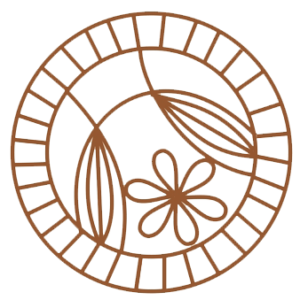 Before I approached Kim I was a normal socially active 32 year old male, with a great girlfriend, good job and an interest in football…. who also happened to be suffering from low self confidence, self worth and esteem issues. I had attempted to live with these issues for as long as I can remember, almost accepting them as normal and doing my best to keep them hidden. However, deep down I knew that these issues were holding me back from achieving my potential. I didn't want life to pass me by and for myself to wonder one day as an old man; why didn't I try and do anything about this? Before I started counselling I never in a million years thought that I would end up sitting in a chair talking about difficult emotions, memories and subjects. I had preconceived ideas of who and why people go to counselling. How wrong I turned out to be. I turned up with nothing to lose and no expectations. Kim made me feel human and what I was going through was very normal. What I achieved in such a short space of time was so surprising. I went to Kim to improve my self confidence and become a more authentic and self assured version of myself. Well I am well on my way to achieving that. I have learned to be able to accept and control my anxieties and how to manage them. I now understand why I felt the way I did. I have now swapped old truths of my life for new truths. I have changed my way of thinking. I am now able to walk with my head up, with a smile on my face and a clear head. I can't thank Kim enough and would recommend her to anyone. She made me feel at ease and I was able to talk open and honestly with her in a confidential environment. I am particularly hopeful that my message can be seen by other young men in there 20's and 30's who may be going through what I went through, who are hiding behind confidence and esteem issues and have a preconception of counselling. I would like them to know that Kim has potentially changed my life for the better in so many ways. Please be brave and give it a try.
Thanks, AK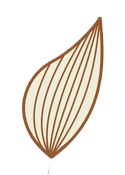 Kim provided a safe environment for me to share my thoughts and feelings. She took me through visualisation and breathing exercises. These techniques allowed me to look at childhood experiences that were affecting my life as an adult. In doing this, the negative experiences I had as a child lost their power. I grew up feeling not good enough and pretty worthless. As an adult, certain situations triggered this feeling. Kim explained what was going on and guided me through visualisation exercises. By the end of the visualisation exercises, I felt a weight had lifted. I now believe that I am good enough and loveable. I would not hesitate in recommending Kim.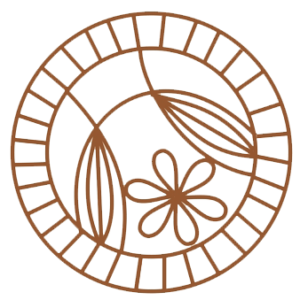 Working with Kim was the best thing I could've done for myself when it came to processing through years of repressed trauma and emotions. Before, when I'd feel overwhelmed, I'd emotionally shutdown, essentially going into survival mode and my physical health was suffering for it after so many years. Kim used a near laser focused method to help me discover and process through all my old coping mechanisms that weren't helping anymore quickly and efficiently while making me feel completely safe the entire time. I received the tools to "feel what I feel" without having to shut down while still being able to handle a situation in the moment. I get to live my life more than just survive it and I'm beyond thankful to Kim for helping that become possible.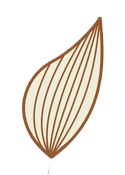 I came to Kim with a very specific goal – make it through a best man's speech despite anxiety that felt crippling – but by the time we ended our sessions, that was just one small win against a backdrop of improvement. The ways she has changed my life for the better are almost immeasurable. She didn't just teach me coping mechanisms for when things were bad, she also guided me towards a mindset that has made these mental roadblocks less likely in the first place. I no longer live in a state of worrying what my next panic will be about. I've gone from putting up barriers ("I can't go for a new job, I'll be too anxious", etc) to confidently grabbing opportunities that I'd long-ago accepted I would never be able to go for. Personally too, her work on empathy and our discussions about how I approach my friends and loved ones has changed my whole approach to other people. I am a better husband now, a better friend, a better sibling. The help for anxiety I got from the NHS was indeed from well-meaning people, but the service Kim provided me is something on a whole other level. I have recommended her to others in my life because I know how transformative she has been for me. Our final session together felt like a graduation of sorts, where the tutor had become a genuine friend; I have since remarked to people that it's a shame there's not more wrong with me, because the therapeutic-relationship we had was so rewarding. If you or anyone close to you thinks they *might* benefit from her services (even if it's just for something as simple as surviving a best man's speech), I'd happily bet she can do more for you than you're expecting.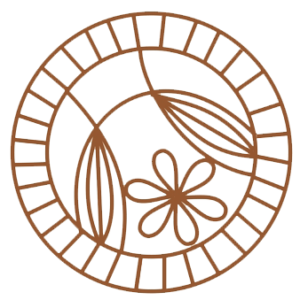 I attended Kim's counselling session for a few weeks at first my whole life was in turmoil and could see no light at the end of the tunnel but I am now in a positive place thanks to Kim as she gave my self worth back. Thanks, Kim
MC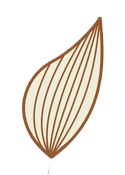 I approached Paisley Counselling and Kim after my partner and I had been discussing various issues affecting my life. It was suggested I should speak to a counsellor about where I was at and take it from there. I am so, so happy I did. When first going in I wasn't sure what to expect, but after the first session, I knew I had made the right decision. Over the past few months, we were working with the Comprehensive Resource Model. I really felt comforted and reassured when exploring past issues that, not only had I been suppressing, but had also been affecting my mindset in day to day life. Facing fears and challenges didn't seem so terrible, with a level of comfort and understanding that can only come from feeling safe and without judgement. Kim has been professional, friendly, encouraging and knowledgeable. Her passion is to help you to help yourself. Thanks from the bottom of my heart to Paisley Counselling and Kim.
SM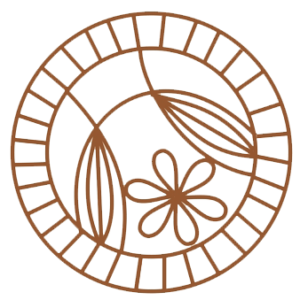 Everyone needs help at some point in their life and Kim was the perfect person to guide me through a time when I felt like falling apart. Her wisdom and kindness taught me valuable lessons of how to deal with my mental health. I'm so greatfull to have had her as a safespace to learn more about myself and heal.
AG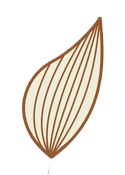 When I started counselling I had so many past struggles I wasn't processing, and this was affecting my mental health. After a couple of months with Kim I have come to terms with the past and feel stronger as a person. I honestly feel I could deal with anything that is put my way, and that is down to Kim's help and a lot of hard work and determination. To anyone who feels they need counselling I would highly recommend Kim, I am truly grateful for all she has done for me.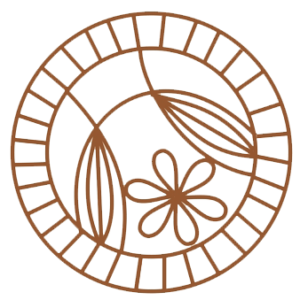 When I wasn't feeling myself I knew that I needed to talk to someone professional. When I made the call to Kim and heard her calm and reassuring voice I knew I had made the right decision. We worked through my issues together, kim giving me the resources to face and overcome them. I found out so much more about myself and feel confident in a way I never knew I could. Kim was extremely knowledgeable, genuine, warm and kind – always. I didn't feel judged by her ever and I felt she was with me every step of the way. I have and will continue to recommend Kim to anyone who thinks they need some help.
LM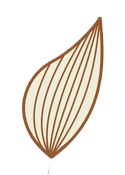 Have had  three sessions with Kim went in with a determination to sort my problems out before I went which helps but still needed  help to sort it out once and for  all . Kim's style of councilling amazed me how well it worked for me. I found out a lot about myself and why things where going wrong in my. I life felt more in charge of my life and happier after Kim's help. I totally recommend her process all I can say is go in with a open mind and go with what Kim suggests – all clicked into place on third meeting.
DP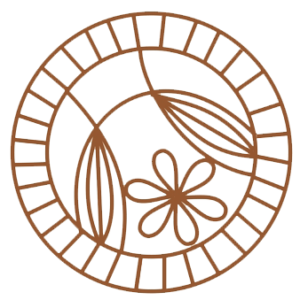 Worked with Kim through a really difficult period of my life. She is a very genuine, caring person and with her help i am now doing much better.

RD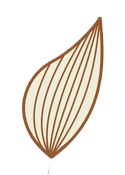 I've been working with Kim for just over 8 months, dealing with anxiety that was affecting my every day life. I'm now able to deal with situations I couldn't face before. For example, today I was able to go to the dentist and use the tools I learned at counseling to have a great appointment. I can't believe how well it went. But there we go! The counseling I've received from Kim has literally affected and changed so many areas of my life for the better. So thankful!
PE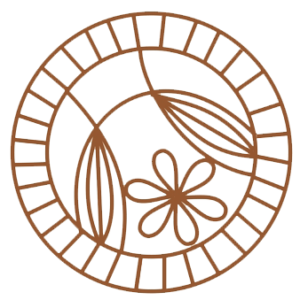 I made more progress with Kim in ten weeks than I did with the NHS in ten years. My experiences with anxiety since working with Kim have been beyond what I thought was possible just months ago. I can't recommend her services enough; they have literally changed my life for the better.
RT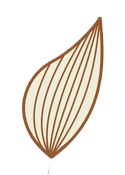 From our first meeting Kim put me at ease and made it easy to open up. She is extremely intuitive and knowledgeable . I was always amazed at how she could recall things from previous sessions with great ease. She has a fantastic way of helping you find your own answers from within rather than speculating. Many of the techniques Kim taught me I was able to use outwith my sessions and it really made a huge difference to how I responded to everyday situations. Kim has mastered the art of holding a perfect balance of support and encouragement with the ability to challenge you when it's required and this was often needed with me!  I have benefited immensely from the process and I can't thank Kim enough for being part of my journey.
PM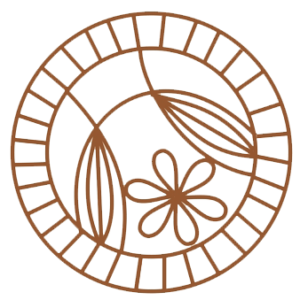 I have been to counselling sessions with Kim for just over six months. I have experienced care, compassion and understanding in our sessions, and this has allowed me to feel safe enough to identify and begin to deal with some of the most difficult challenges in my life. She has helped me realise how important it is to care for myself, and she has taught me techniques that help me make better choices when I'm having a tricky day. She is professional, humorous and kind. She has made me work hard, and doesn't let me hide from what I need to do to or what I need to address. My sessions with Kim have been genuinely and positive life changing.
NM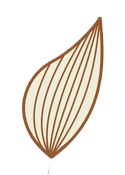 I started my journey when I first met Kim 4 months ago. During my initial meeting where we discussed my challenges and feelings I was at ease and  had total trust and confidence in Kim's techniques & knowledge. Over a number of sessions we discussed the root of these challenges and using Comprehensive Resource Model we got to the root cause and started to remove. Which in layman's terms simply means that one is resourced sufficiently to enable you to go to the "root of the trauma" without being re-traumatised.
Each session was different from my previous as I was progressing through my journey, there is no pressure on how long this may last but I would say the more committed you are and willing to work and face your challenges with Kim's support you can overcome anything. 4 months on I'm on a positive road where I have the confidence, techniques and drive  to  overcome many hurdles. I have learned so much about myself with the help of Kim and look forward to continuing my journey and can't thank Kim enough for the life changing 4 months.
MC
Couples Counselling – testimonials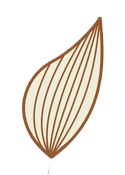 I just wanted to say thank you. If it had not been for your help and support, there is no doubt in my mind that my husband and I would not have survived COVID-19. Another bonus for us is that old wounds in family relationships are healing, and this through a trying time personally, and with COVID-19. We are both working from home (harmoniously) and life for us is good. We are much more open, honest and mindful of each other now- and we would definitely not have been "enjoying" lockdown if it wasn't for your guidance. Many thanks once again!
TDW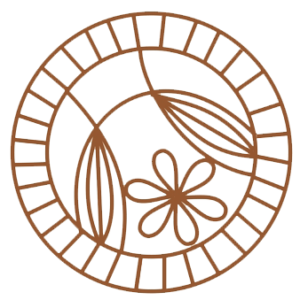 Kim is immediately warm, welcoming and very professional. She put us at ease from the start. Kim is very knowledgeable, patient and skilful and really helped my husband and I to understand how we were communicating. We looked at how our childhood experiences and relationships were influencing how we function both as individuals and as a couple which was incredibly enlightening for both us. We both felt very safe with Kim who has a gifted ability to support each person and also challenge you. My husband and I had been to a couple's counsellor in the past, and individual counsellors, to gain help to cope with the aftermath of my husband's affair. We were really struggling with how to make the right decision about our future together and balance this with the needs of our young children. We were exhausted and felt Kim was our last hope. She didn't disappoint. While other counsellors were helpful, Kim really helped to dig deeper and we gained far more understanding of ourselves and our relationship. A big part of the journey is learning to connect and stay connected to each other. Kim provides you with the language and encourages you to really feel things from your partner's perspective. It takes practice and it's really important to keep pushing through the tough times. You can talk it all over with Kim on the next session. I would urge any couple who are unhappy, for whatever reason, to contact Kim and trust that it won't be as daunting as you might be imagining! Good luck!
Mr & Mrs A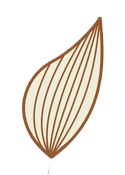 Where do we start with thanking you? We came to you at a time when our relationship was as in turmoil, each of us suffering in our own way with no way to reach each other. Coming to you has not only saved our marriage but helped us to reach a place of understanding and connection that we may never have found. From a place of despair, you gave us a safe space to share our most sensitive thoughts, feelings and experiences without judgement. You gave us the tools to find a place of love, appreciation, understanding and connection. We each learned what makes us who we are. You have helped us find the essence of our relationship as well as tools moving forward to know how to keep that connection and navigate back towards on another. The most heartfelt thank you.
Mr & Mrs C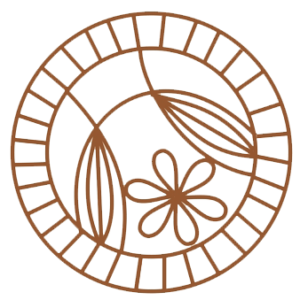 We first contacted Kim after going round in circles in our relationship for a very long time not knowing why we could never make it work consistently. We soon figured we were bringing different issues from our childhood into the present relationship. We went back with Kim's help and made peace, which in turn helped massively for us to get over these hurdles. It wasn't easy, it was a hard and emotional journey but with the guidance and the tools given to us from Kim we are closer than ever. My partner had also been really struggling with anxiety and depression which has dramatically improved with the counselling sessions. Kim is so welcoming and a really lovely lady. Highly recommend to anyone struggling to get in touch. Thanks for everything Kim!
S & W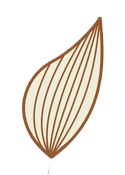 We were loosing connection for a long time hoping we can fix it ourselves. The truth is that without Kim's help we wouldn't be able to get to the bottom of the problem and discover how our past/childhood shaped and defined us and our actions. Kim created a safespace were we have opened ourselves up to each other allowing us to learn who we are and understand our feelings. She also equipped us with brilliant tools and showed us how to communicate with each other in a more positive and effective manner. We have benefited immensely from the process. Now we both are on the same team, more self aware and emotional vulnerable to each other, with a very clear understanding of what we want from our relationship and what's our true goal. Thanks to this our marriage was able to reach a new level – this was a truly eye opening experience. Now we see changes in everyday life and we have become closer and more connected than ever before. Counselling with Kim was the best decision we ever made and we would highly recommend her help to all couples to improve the quality of their marriage. Thank you!
T&P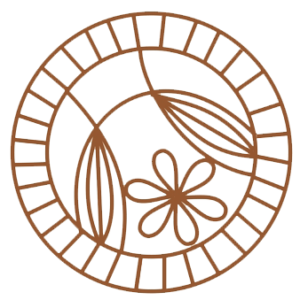 My husband and I were at a real crossroads and decided it was make or break as to whether we were going to stay together after more than 30 years. I googled local Counsellors and Paisley Counselling came up and that was how we found Kim. My husband was sceptical to say the least and so I wasn't sure how it was all going to go. I got a really good vibe from Kim straight away, her approach was warm and welcoming as well as professional right from the outset. Not only have my husband and I got to a place we never thought we would, as individuals we have learned so much about ourselves. Kim was unbelievably perceptive throughout and just seemed to be on our wavelength. I decided to do some individual sessions in between the couple sessions and found them invaluable. So often her words of wisdom come into my mind when I needed them, tools that you can use on and on. My husband now has a completely different outlook on counselling thanks to Kim. She has been a tremendous support to us both and we absolutely recommend her without question. Thanks again Kim!!
MM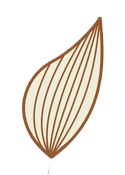 Kim is friendly, puts you at ease, very wise and works to a structure with successful results. She asks the hard questions and hears what your saying, she conveys yours or your partners points if she feels one of you aren't listening or indeed hearing. She builds bridges to allow dialogue and equips you with new tools that allow you both to know how to navigate stumbling blocks in your relationship. These tools can be referred to at home in times of strain. She gives you exercises that allow you both to understand each other better and yourself too. For a bit of context we came to Kim with a sofa bed on order, we arrived in her counselling room for our 1st appointment with two possibilities in our minds 1. We "find" each other again and feel re-connected and share a love that would allow us to provide our child a happy home environment or 2. We separate in the least destructive manner for our child and how was the best way to go about that for everyone involved, sort of like a mediation. We came to Kim having endured much trauma over the past 5 years. We had become very disconnected and we knew the way we were was a result of circumstances. We were just completely lost and exasperated and miserable. For the first few sessions we both cried and it was hard, but even after the very first session we both felt hopeful. Each session we felt more connected and we were confident in the relationship tools Kim had taught us to see us through rough patches. We worked with Kim on a weekly basis for roughly 3 months, our relationship is much stronger and we feel we share a lot of love for one another. Needless to say we cancelled the sofa bed order! We would highly recommend Kim for marriage counselling and we would not hesitate to book an appointment in future should we ever feel the need.
Mr & Mrs C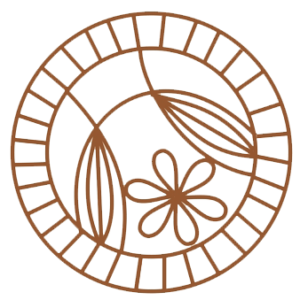 Kim has worked wonders for me and my partners relationship. We didn't think we could salvage our relationship but after a lot of hard work and a couple months of sessions we are now the happiest we have ever been. Kim taught us different ways in how to express our feelings to one another without it ending in arguments. I would like to thank Kim for all the help she has given us and would highly recommend her services to anyone.